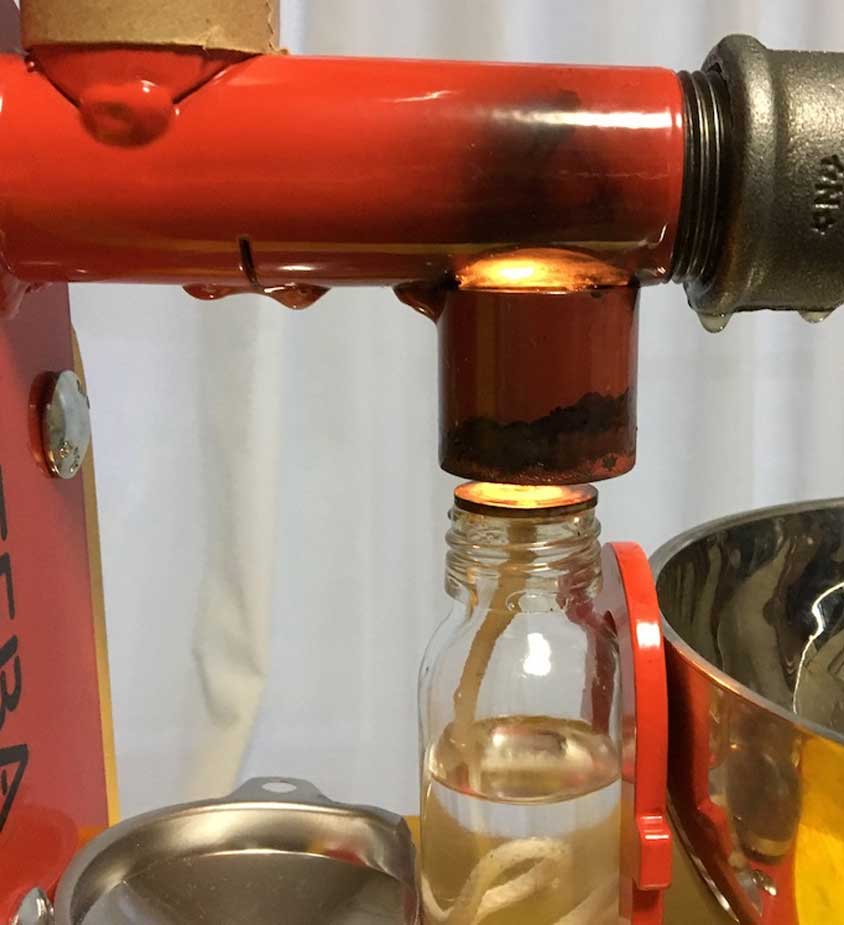 Original PITEBA design.- Handmade Dutch product
Oil expeller made with food grade materials which are in contact with food.
Continuously processing up to 5 kg of seed per hour. It is perfect for expelling oil from seeds or nuts with an oil contents of at least 25% and a moisture contents above 8%.. It includes metric tool, also suitable for adjusting the moisture content of the seeds or nuts.
The complete manual press
Unique PITEBA design
Suitable for all nuts and seeds with a lot of oil
Strong and solid
Durable: hand driven, recyclable
Spare parts always available
Easy mounting and operation
Extensive manual and assistance
Additional Information
Shipping from
Croatia
Color
Red
Warranty
5 years
Technical data

Original Piteba design.- Handmade Dutch product
Hand driven
Material: Iron and powder coating
Foodsafe: It meets EC regulation nr.1935/2004
Universal: For all seeds and nuts with over 25% oil
Continuous pressing.
Includes metric tool, also suitable for adjusting the moisture content of the seeds or nuts.
Processing up to 5 kg of seed per hour.
manual with safety instructions and recommendations for operation
Dimensions: 130 x 600 x 200 mm
Weight: 2,3 kg