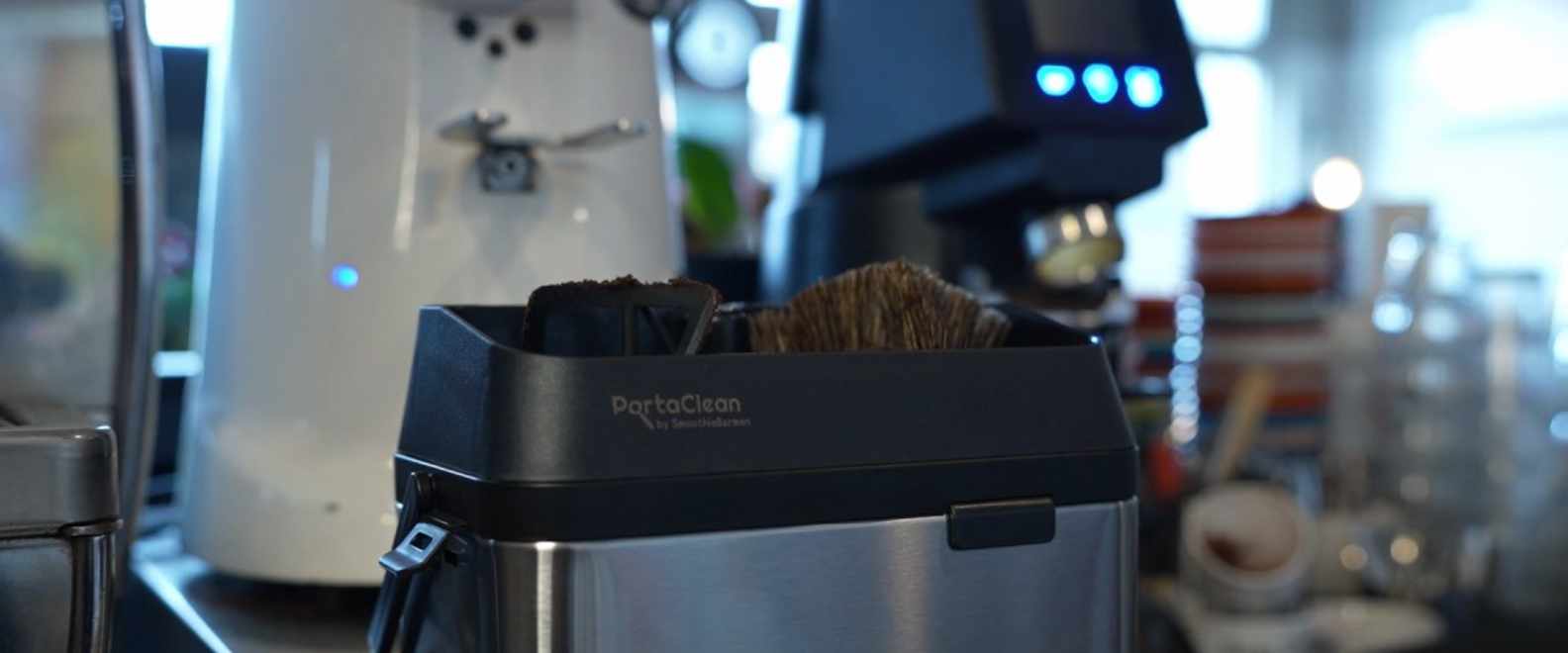 Automation of coffee process
Automation has been embraced along the coffee bar to improve efficiency. Grind-by-weight grinders are removing the need to weigh doses and automatic tampers are improving consistency before the coffee even reaches the espresso machine.Then, after the shots are poured from a profile-controlled espresso machine, automatic milk microfoamers are speeding up service.
However, there in one simple step in the process the barista still performs manually that can cause a slight bottleneck when pumping out shots – cleaning the portafilter.
This may not seem like a big deal, but the effect really shows when making multiple coffees at once. Imagine you've just pulled two shots. To clean two portafilters with a traditional knocker tube, the process would be to knock out the first one then grab a rag to clean it, that you've probably used to clean a few group heads already, You've got to go one at a time because you need both hands to wipe it down, which really slows down your workflow in a busy café where you've got two grinders and group heads going at a same time.
Solution with a PortaClean
Working with PortaClean completes that optimum workflow in a busy cafe.
The PortaClean is used similarly to a milk jug rinser. The barista first pushes the portafilter into the drill head on the right, which automatically spins out the majority of the spent coffee grinds.A quick push intro the brush head on the left finishes the job. Only a small amount of pressure is needed to activate both spins.
The device can be built into the coffee bar, with a cut-out template supplied with the unit, or it can be clipped to the side of the bench, with coffee grounds collected in a bag underneath. Either way, the device takes up less floor space than a knock tube, providing the barista with greater movement and flexibility.
PortaClean brings speed, consistency, and even greater hygiene to the cleaning process.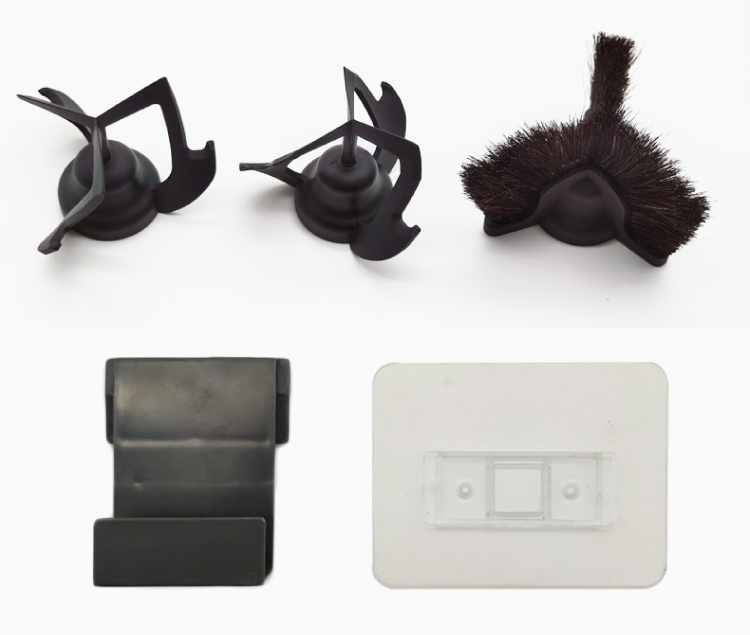 Features
Optimizes the workflow coffee process in every bar
Improves the working space around the coffee machine
Substantially less noisy than any other cleaning method
No risk for replacing portafilter after damaging it for banging on the knock box
Increases productivity
Decreases trauma for barista arms and shoulders
Collects coffee grounds in a more hygienic way
Requires no special maintenance and cleaning
A drillbit cleans the majority of the puck from the portafilter
A brush wipes out the remaining ground leaving the portafilter spotless
Easy hanger for the door or sticker for the top
Additional Information
Country of manufacture
China
Shipping from
Croatia
Color
Grey
Warranty
2 years
Technical data

Power: 150 W
Dimensions: 205 * 130 * 225 mm
Product Questions
No Questions
Reviews
Click to check all testimonials