Designed for commercial use by cafés, restaurants, and hotels, as well as any other kind of establishment that specializes in food and beverages, the Professional Series is a collection of commercial juicers with enhanced performance that make it possible for users to achieve high levels of productivity.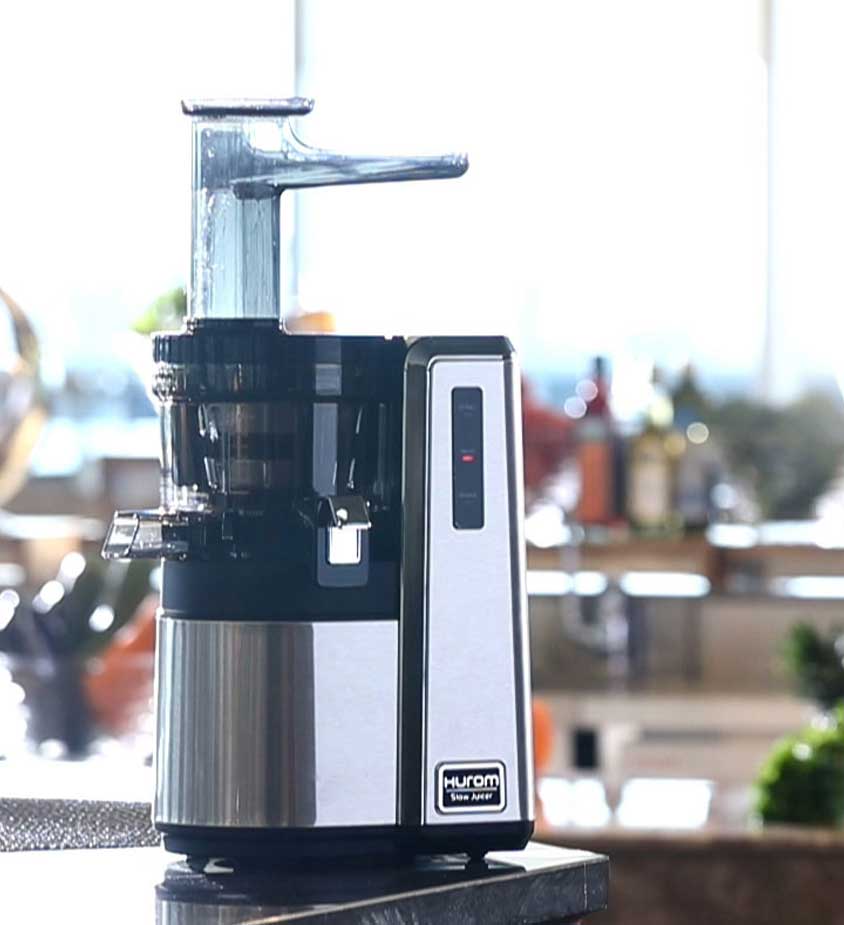 1.25 Times Bigger
The new strainer and auger offer greater strength, better structure, and higher performance. They are also easier to clean, offering greater efficiency and convenience for users.
Higher Productivity
The new 1,000-milliliter, high-capacity chamber allows users to make larger batches of juice, as it can hold larger quantities of ingredients at once.
Bigger and More Powerful
The torque of the motor used in our Professional Series juicers has been increased by 50 kilogram force centimeters over that of the motor in our household models, thus offering greater power and efficiency.
Efficient Storage
Using the knowledge we have accumulated from running Hurom Juice Cafés all around the world, we have made improvements to the body of the juicer to make it more space efficient.
LED Status Light
The LED display uses different colors of light and flashing light patterns to intuitively indicate the juicer's different operations, such as Extract, On/Off, and Reverse.
Timeless Quality
The bodies of Hurom slow juicers are made with stylish and luxurious rust-resistant stainless steel, making them more hygienic and durable over the long term.
Additional Information
Shipping from
Croatia
Color
Silver
Warranty
2 years
Technical data

AC induction motor 150W and 43RPM but larger 120 mm diameter
Juice bowl: 1000ml
3 strainers: small wholes, bigger wholes, without wholes
In package: 3 complete bowls for easy replacing juice recipes
Dimensions (wxdxh) – 28 x 20 x 45 cm
Weight 8,6 kg