The Best Smart Power Blender in the world!
Certified for professional use, thanks to DC Brushless motor, ultrapowerful and unstoppable, it can work even with the most difficoult mixtures and maintain the set speed when under strain, without losing in performance: a peak power of 4.27 HP, 50% more torque of the motor compared with traditional AC motor power blenders.
Vento is the only one among power blenders to work starting from 400 RPM. This makes it extremely versatile and preparations have an impeccable consistence: it kneads, prepares sorbet and smoothies, hot soups and more, respecting nutritional. It is also perfect for raw vegan, vegan, vegetarian and gluten free recipes.
Equipped with the B Safety System, unique in its category, which automatically turns the blender off when the lid is opened or the jar removed from the base. (Conforms to international standard IEC 60335-2-64 for commercial household appliances).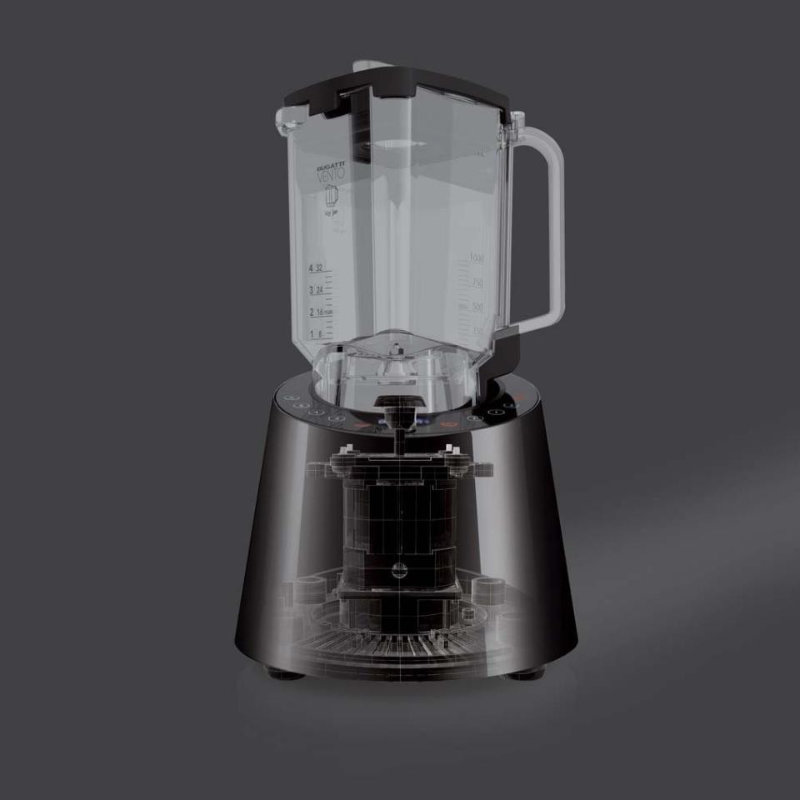 SMART power
Unstoppable even with the most difficult mixtures, it is equipped with the innovative DC Brushless motor and is ultra-powerful with its 4.27 peak HP and 57% greater torque than traditional AC motor blenders. It's engine is very durable, energy-efficient and silent hence 20 years warranty and even 3 years in hospitality.
SIMPLE AND versatile
With seven pre-set functions that can be activated via the touch display it is easy to use and offers creative freedom to novices, experienced cooks and chefs alike.
With 60 programmes that can be customized quickly and easily directly in the reserved area it is an irreplaceable tool for managing chains and franchise operations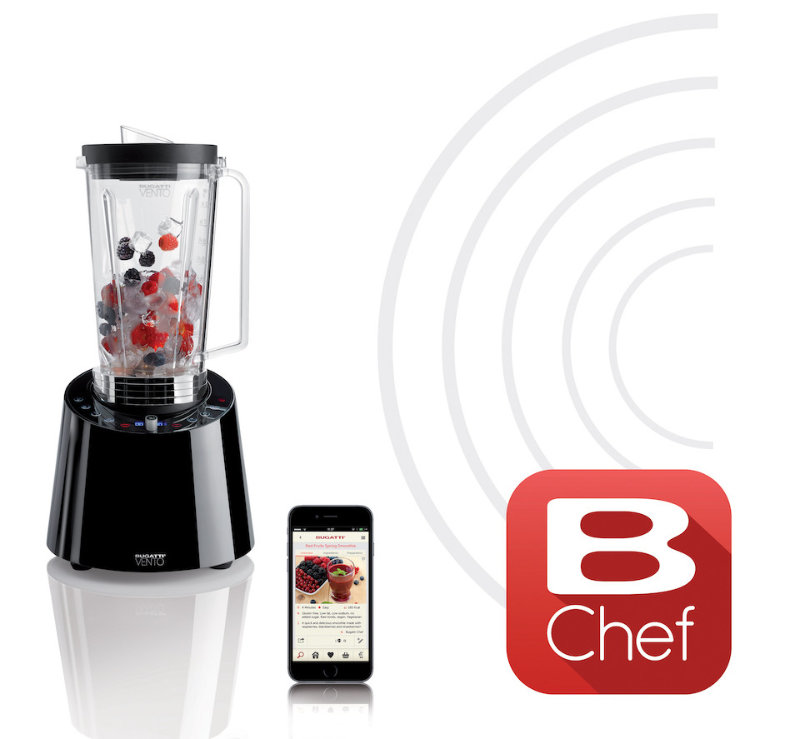 CERTIFIED FOR professional usage
The Vento high power blender has been developed in collaboration with a team of experienced chefs who have tested its functionality.
Chef Carlo Bresciani – Acting Chairman of the Italian Federation of Chefs (F.I.C.)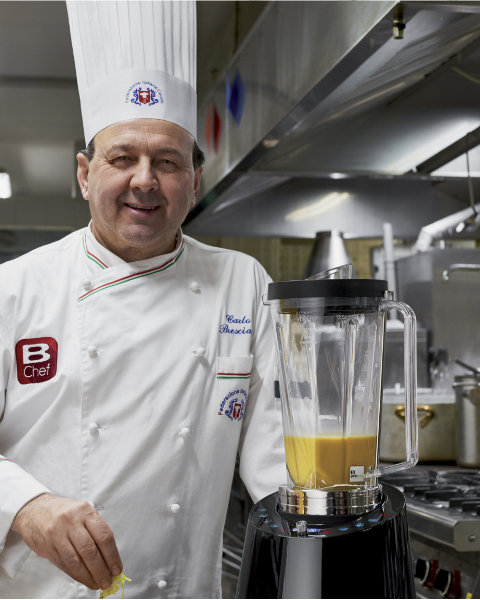 Bar version is designed to process ice and frozen fruit in the shortest time and with optimal consistency. It comes with the ICY Jar, with its gondola-shaped bottom and wide square base, which facilitate the swirling of ingredients and faster operation.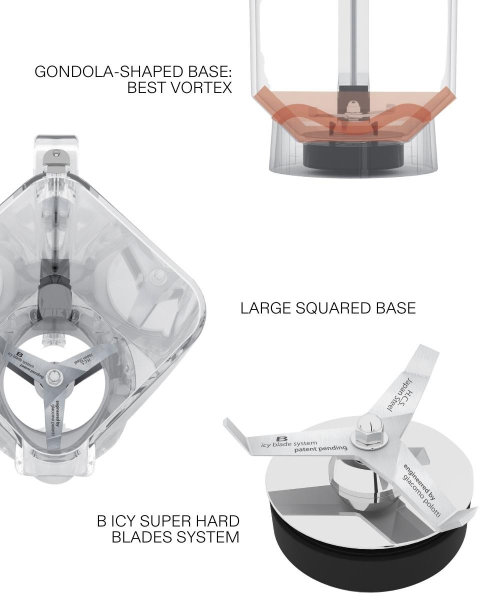 Additional Information
Country of manufacture
Italy
Shipping from
Croatia
Warranty
20 years retail - 3 years hospitality
Coupon
NEW10PERCENT
Technical data

230-240 Volt / 50-60 Hertz
1000 Watt DC Brushless motor
Peak Power Motor 4,27 hp
60 speeds - 7 preset programs
Pulse function - B Chef function
Tritan BPA Free Jar: 2 lt- 67 onzs
B Safety System
20 years motor warranty
Equipped with: recipe book, spatula, thermometer stirrer stick, filler cup
Dimension: Ø 25 x h 51 cm
Product Questions
No Questions
Reviews
Click to check all testimonials