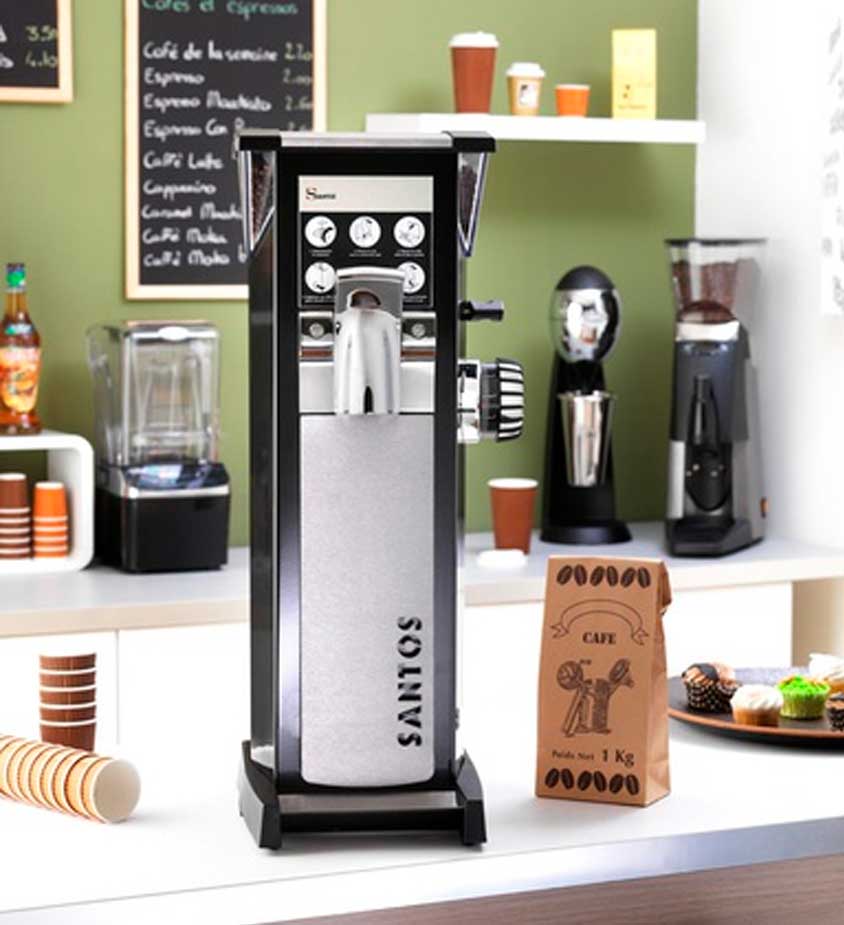 Powerful exceptional performance
Powerful asynchronous motor, very silent. 5-Year warranty
Extremely fast, the grinder # 63 has a max output of 120kg / h.
Sturdy product, adapted to intensive use.
Precision and quality grinding
Santos manufactures its own grinding discs to give you a perfect, constant and fine grinding (no burnt coffee effect).
The coffee grinder #63 is equipped with triple cut grinding discs (Ø 120mm) that can be resharpened.
Very precise micrometric setting of the grinding fineness, from extra fine to extra coarse.
Makes turkish coffee: turkish coffee output: 36 kg / h.
Comfort of use
Accepts all kinds of bags: from 250g to 1kg.
Vibrating plate: for a better distribution of ground coffee into the bag.
Extremely silent for a great comfort of use.
Display of instructions on how to use the grinder, ideal for self-service use.
Additional Information
Shipping from
France
Color
Black
Warranty for HORECA
5 years on motor, 2 year other components
Technical data

Commercial reliable induction motor 1500W
Noise 65 dBA at 1800 RPM
Hopper: 1.2 Kg.
Bag Holder: 400 mm high. Accepts bags from 250gr to 1 kg.
Dimensions (d x w x h); 329 x 279 x 677 mm
Weight –40 kg

Packaging

Dimensions (d x w x h); 660 x 500 x 880 mm
Weight –49 kg